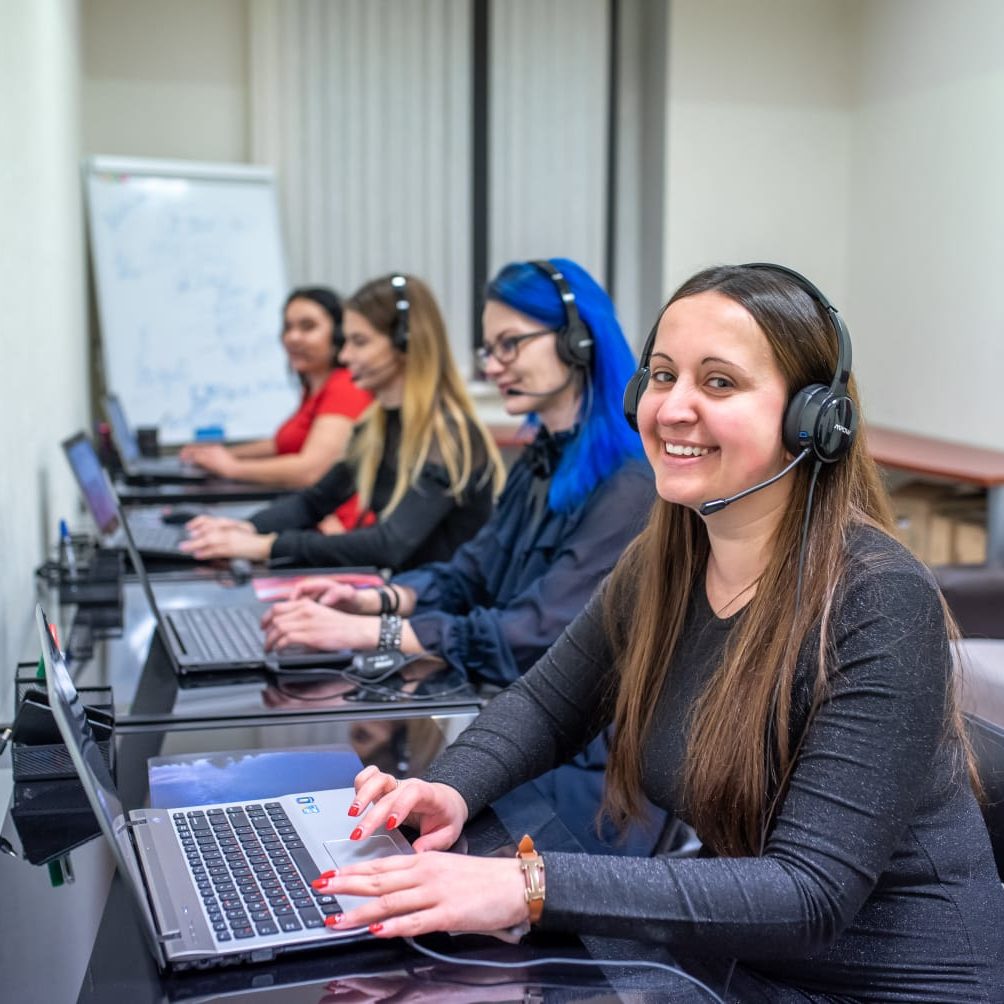 About Us
We are pleased to welcome you in our multifunctional contact center, RITONE!
Our highly skilled professionals will handle your company's incoming and outgoing calls with care and professionalism. We will collect data on your potential customers and help to engage them, we will invite partners to a meeting, remind you or others about an important event, organize and serve marketing campaigns, and take care of gathering and systematization all relevant information.
As a result of our cooperation, you will significantly reduce your company's expenses and increase customer service process effectiveness, so you can focus on your primary business. With RITONE you won't have to worry about missing important calls, lost sales or business deals. Our experts will not only provide excellent service and help optimize costs, but will attract new customers as well.
Please contact us and you'll see, that working with us is not only pleasant, but highly profitable!
You have 5 reasons to choose us:

Growth
We are dreaming of doing the things we love the most. With us you could concentrate all your time, energy and resources on your business instead of wasting it to customer service processes' creation, management and supervision. With RITONE you could do the things you love and ensure your business' future growth and development.

Confidence
Our trained specialists will handle your customers' calls with care, in strict adherence to your requirements and RITONE high quality service standards.  By having access to calls recording, you can control our work quality by yourself. We spend a lot of time and effort on our service quality assessment and improvement, as well as RITONE personnel trainings and knowledge tests.
Happiness
Your customers will be delighted to hear our live virtual receptionist's cheerful friendly voice. RITONE specialists will create meaningful connection with your customers and help to resolve all their queries. Happy customers will become a secure base for your business' success and future growth.

Freedom
With RITONE you could break free from your office desk and simultaneously have unlimited access to all information you need. Our call center specialists will connect callers to you when you are available and send you email or text, if you are not. You will receive information in summarized way, suitable for making smart and fast business decisions.

Profit
Each businessman will agree that missed calls are equal to lost profit and missed opportunities. Company's reception and call center creation, management and control take not only time and resources, but huge amount of money. Not every company or businessman can afford that. Some companies do not even have office in its traditional meaning. With RITONE you will enjoy all the benefits of professional reception and call center without spending a fortune on it.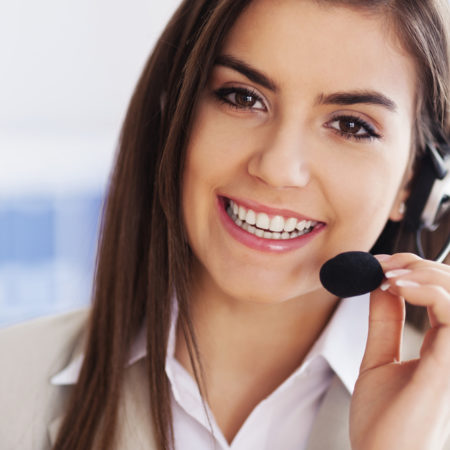 Virtual receptionist
Receptionist, who is never sick, late to work or away on vacation, and is cheerful all the time – is that even possible? Yes! This is the service we offer – Virtual receptionist.
Our Virtual receptionist will never miss a call, transfer it to the right specialist, carefully write down customer's request and sent it to you via e-mail or text message, invite your partners to a meeting on your behalf or pass relevant information to your customer.
When you are not able to take calls, you could inform the Receptionist via e-mail or text message, and she will act according to your instructions.
Our friendly and cheerful Virtual receptionists are ready to help and always smile. Your customers will feel that you care about them.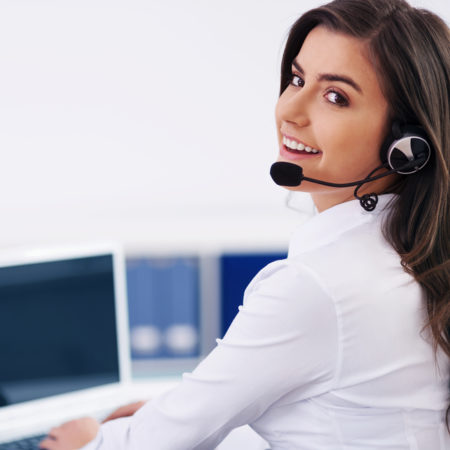 Telesales
Telesales is an ideal solution for growing your business, sales volumes and profit. It is also a great opportunity to make your customers happy.
New customers' attraction is way more expensive than existing customers retention. To serve loyal customers, who like your company and are satisfied with your services, is much more profitable. We will help you to raise your customers' satisfaction level, offering quality post sales service to them. This will show your customers that you really care for them and are interested in mutually beneficial cooperation.
If you sell your goods and services through internet, we will help not only with telesales, but with orders' placement and processing. Our call center will provide all necessary information on your services to your partners and customers.
Growing your business and customer base is a primary task for each business. With us you won't waste your time for potential market search. We will gather you all the data about your potential customers and partners, who will be interested in cooperation.
With RITONE you will:
Effectively sell your goods and services
Offer great post sales service to your customers
Get timely feedback from customers about your service quality
Process all customers' requests and orders fast and effective
Attract new customers
Enhance customer satisfaction level.
Please get in touch with us and RITONE specialists, highly skilled in managing phone calls and negotiation techniques, will bring you new customers, promote your products, provide necessary information and invite customers to your office to close the deal.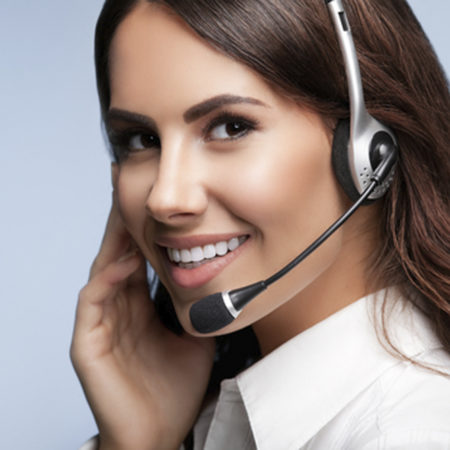 Call center
Every businessman will agree that missed calls are equal to missed opportunities and lost income. Company's call center's creation, management and supervision take a lot of time and resources. Moreover, it is a huge costs center. Not every company could afford that.
With RITONE you will enjoy all the benefits of professional call center work, without wasting time and resources associated with call center creation and management.
You would not have to worry about missed important calls any more. All the calls will be handled with care and customers will get responses to all their questions. Highly skilled operators will manage your customers' inquiries, timely remind partners on meetings, transfer important calls to your specialists or send notifications via e-mail or texts. As result, you will receive systematized information, and be ready to make smart justified business decisions.
We offer full range professional call center services, including, but not limited to:
Hotline

Information service

Technical support

Order management

Customer complaints resolution management

E-mail and chat support.
Please contact us and we will help you to choose solution, precisely tailored for your business needs.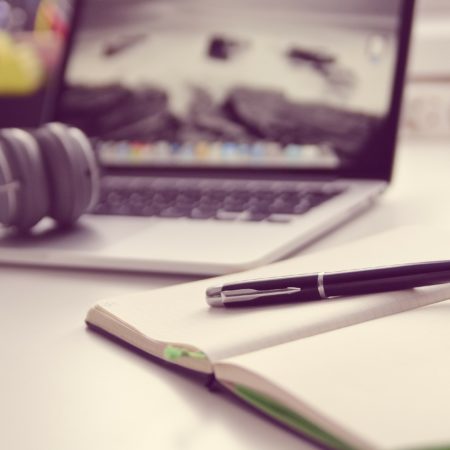 Data bases
You need to invite customers to business lunch in a short period of time or get to know if partners will come to organized lecture. Your secretary will not manage to inform 500 customers in couple of hours, but we will!
Based on your request we could call, instantly inform your customers via SMS or e-mails. If necessary we could combine all previously mentioned ways depending on information you have in your customer data base.
We will gladly:
invite your partners to meetings

remind your customers on busness dinner

send out information on new service

remind on invoice payment date

warn on changes in your working hours

report new contact information.  
Modern  technologies significantly improve our life. For reminder services we use: 
SMS sending

e-mails

calls

and other ways agreed with you.
Contact us and RITONE specialists will offer you the most convenient and profitable way of communication.
Choose Your Best Plan
Our Pricing
Amber
100 receptionist minutes
1 language (Latvian, English or Russian)
Working time from 09.00 am till 6.00 pm
Unlimited talk time (talk as long as you'd like after a call is transferred)
Call reports
Diamond
500 receptionist minutes
3 languages (English, Latvian and Russian)
Working time from 09.00 am till 6.00 pm
Call recording –all calls will be recorded for further quality assessment
Unlimited talk time (talk as long as you'd like after a call is transferred)
Call reports
Quality reports
Emerald
200 receptionist minutes
2 languages (Latvian, English and Russian)
Working time from 09.00 am till 6.00 pm
Unlimited talk time (talk as long as you'd like after a call is transferred)
Call reports
Estimate your project and contact with us
Contacts
Thank you for interest in our services! Using this calculator, you could calculate your telemarketing budget.